PTN BIBLE STUDIES:
---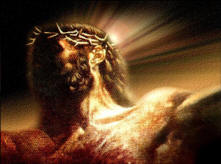 PARTAKERS IN CHRIST'S SUFFERINGS
by The Post Trib Network

Partakers of Christ's Sufferings
Recorded 6/12/2013
Mat 5:10 -12 Blessed are they which are persecuted for righteousness' sake: for theirs is the kingdom of heaven. Blessed are ye, when men shall revile you, and persecute you, and shall say all manner of evil against you falsely, for my sake. Rejoice, and be exceeding glad: for great is your reward in heaven: for so persecuted they the prophets which were before you.
Mat 10:38 And he that taketh not his cross, and followeth after me, is not worthy of me.
Mat 16:21 From that time forth began Jesus to shew unto his disciples, how that he must go unto Jerusalem, and suffer many things of the elders and chief priests and scribes, and be killed, and be raised again the third day.
Mat 16:24 Then said Jesus unto his disciples, If any man will come after me, let him deny himself, and take up his cross, and follow me.
Mat 24:9-10 Then shall they deliver you up to be afflicted, and shall kill you: and ye shall be hated of all nations for my name's sake. And then shall many be offended, and shall betray one another, and shall hate one another.
Mar 8:34 And when he had called the people unto him with his disciples also, he said unto them, Whosoever will come after me, let him deny himself, and take up his cross, and follow me.
Mar 10:21 Then Jesus beholding him loved him, and said unto him, One thing thou lackest: go thy way, sell whatsoever thou hast, and give to the poor, and thou shalt have treasure in heaven: and come, take up the cross, and follow me.
Luk 9:23 And he said to them all, If any man will come after me, let him deny himself, and take up his cross daily, and follow me.
Luk 21:16 And ye shall be betrayed both by parents, and brethren, and kinsfolks, and friends; and some of you shall they cause to be put to death.
Jhn 16:33 These things I have spoken unto you, that in me ye might have peace. In the world ye shall have tribulation: but be of good cheer; I have overcome the world.
Act 14:22 Confirming the souls of the disciples, and exhorting them to continue in the faith, and that we must through much tribulation enter into the kingdom of God.
Romans 8:18 For I reckon that the sufferings of this present time are not worthy to be compared with the glory which shall be revealed in us.
Jam 5:8-11 Be ye also patient; stablish your hearts: for the coming of the Lord draweth nigh. Grudge not one against another, brethren, lest ye be condemned: behold, the judge standeth before the door. Take, my brethren, the prophets, who have spoken in the name of the Lord, for an example of suffering affliction, and of patience. Behold, we count them happy which endure. Ye have heard of the patience of Job, and have seen the end of the Lord; that the Lord is very pitiful, and of tender mercy.
1Pe 2:20-25 For what glory is it, if, when ye be buffeted for your faults, ye shall take it patiently? but if, when ye do well, and suffer for it, ye take it patiently, this is acceptable with God. For even hereunto were ye called: because Christ also suffered for us, leaving us an example, that ye should follow his steps: Who did no sin, neither was guile found in his mouth: Who, when he was reviled, reviled not again; when he suffered, he threatened not; but committed [himself] to him that judgeth righteously: Who his own self bare our sins in his own body on the tree, that we, being dead to sins, should live unto righteousness: by whose stripes ye were healed. For ye were as sheep going astray; but are now returned unto the Shepherd and Bishop of your souls.
1Pe 4:12-19 Beloved, think it not strange concerning the fiery trial which is to try you, as though some strange thing happened unto you: But rejoice, inasmuch as ye are partakers of Christ's sufferings; that, when his glory shall be revealed, ye may be glad also with exceeding joy. If ye be reproached for the name of Christ, happy are ye; for the spirit of glory and of God resteth upon you: on their part he is evil spoken of, but on your part he is glorified. But let none of you suffer as a murderer, or as a thief, or as an evildoer, or as a busybody in other men's matters. Yet if any man suffer as a Christian, let him not be ashamed; but let him glorify God on this behalf. For the time is come that judgment must begin at the house of God: and if it first begin at us, what shall the end be of them that obey not the gospel of God? And if the righteous scarcely be saved, where shall the ungodly and the sinner appear? Wherefore let them that suffer according to the will of God commit the keeping of their souls to him in well doing, as unto a faithful Creator.
Rev 2:10 Fear none of those things which thou shalt suffer: behold, the devil shall cast some of you into prison, that ye may be tried; and ye shall have tribulation ten days: be thou faithful unto death, and I will give thee a crown of life.
Rev 13:15 And he had power to give life unto the image of the beast, that the image of the beast should both speak, and cause that as many as would not worship the image of the beast should be killed.
---